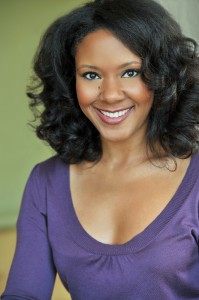 Amie Morehead is a self-described bibliophile, bon vivant, lightworker, storyteller, armchair philosopher, and comfort-loving fancy-pants.
Blessed with both a strategic and creative mind, Morehead began her professional career in the performing arts, but swiftly became enthralled with the power of policy, media, and public relations to  help, shape, and change the world.
Leveraging this talent for both left-and-right-brain utilization, Morehead transitioned to a career in healthcare, focusing specifically on assisting needy and underserved populations through U.S. government-funded programs Medicaid and Medicare, where she developed and led several community based programs to address black infant mortality, teen pregnancy prevention, and the need for safe home-based care for senior citizens.
Morehead is a graduate of Howard University's famed Department of Theatre Arts, and holds a masters degree in public relations from Ball State University (alma mater of media icon David Letterman and home of one of the few PR programs in the nation certified by the Public Relations Society of America (PRSA)).
Morehead's graduate thesis titled "The Status and Roles of Black Women in Public Relations" is a follow-up to ground-breaking research performed by Dr. Marilyn Kern Foxworth, APR (1994), and is available through the Ball State University Library in Muncie, Indiana.
Ms. Morehead is a captivating public speaker and presenter with a passion for empowering women and girls of color to exist through their highest selves, and to create lives of personal/professional fullfillment and success. 
Contact Ms. Morehead at amiemorehead@gmail.com or amie@positivepropaganda.com for corporate partnership opportunities and/or to book an engagement.